The Umbradi Empire

Capital

Porturegius

Leader

King Ota

Currency

Adalum (@)

Economy type

Capitalist

Language

tbd

Species

Umbradi
The Umbradi Empire is Gnuispir8's current nation within the Spacebattles edition of NC. It once again resides on a planet named Novincip, but the layout of the planet is vastly different than the original. The Umbradi Empire was founded sometime in the Early 2100s, but only truly came onto the Interstellar stage in 2117. It is inhabited by the Umbradi, a race of extremely modified humans capable of energy manipulation and far greater physical feats than humans.
to be edited.
Umbradi Culture
Edit
to be edited.
Military
Edit
to be edited.
Claimed Systems
Edit
to be edited.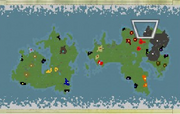 Ad blocker interference detected!
Wikia is a free-to-use site that makes money from advertising. We have a modified experience for viewers using ad blockers

Wikia is not accessible if you've made further modifications. Remove the custom ad blocker rule(s) and the page will load as expected.