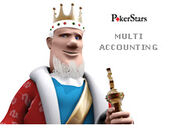 Margerald is a player of both CYOC and NC who is widely known for using multiple accounts.
He has been known to play on Margerald/Incubusss, A Fancy Hat, Luke Arbon, Hoster49, Final Limbo and Picknicking. He has been suspected of playing on iMMFWCL and Galvanorixx.
Margerald is also known to enjoy eating puppies.
Ad blocker interference detected!
Wikia is a free-to-use site that makes money from advertising. We have a modified experience for viewers using ad blockers

Wikia is not accessible if you've made further modifications. Remove the custom ad blocker rule(s) and the page will load as expected.