Lilninjabro6

Lilninjabro6

Born:

5th of June, Canada

Occupation:

High school student/McDonalds worker

Countries:

British Columbia (NC), Canada (NC), Atlantis (CYOC)

Years active:

2010-Present
Lilninjabro6, born the 5th of June, 1994 (Aged 18) is the owner of Atlantis and previous British Columbia and Canada.   He has been a member of CYOC since August 2010.  He also has an F-22, though it is unknown how he got it.
Ninja's personal life
Edit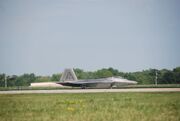 Ninja lives in Holy Ninja Empire.  He is known to be an athiest and has a sister.  That's about it. He used to live in Ontario, Canada.
Other Facts
Edit
Is a Dr. Who fan.
Once tried to create a CYOC genre game taking place in the middle ages, caled Magnis Imperiis, though it soon died.
Has been in two wars.  His war supporting Porchestan rebels failed and Atlantis left the conflict.  Mage and Eno threatened to invade Ninja if he didn't gift them land he promissed hundreds of years ago. Not really a war, but Ninja did surrender some of the land.
Has a notebook with many things. Some things include every possible plan of invasion/defense. Also include drawings of planets should Ninja ever restart. Includes many other things that only Ninja himself knows of.
May or 
Ad blocker interference detected!
Wikia is a free-to-use site that makes money from advertising. We have a modified experience for viewers using ad blockers

Wikia is not accessible if you've made further modifications. Remove the custom ad blocker rule(s) and the page will load as expected.