This article's mainly for posting pictures of minecraft, some to be funny, and others to be impressive. I'll finish this later*.
Funny stuff
Edit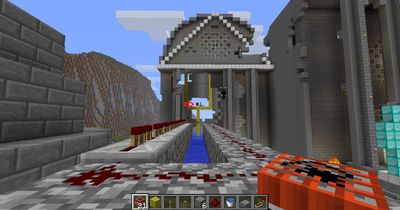 If you can't see it, that's a TNT block going through the goalpost.
Failed world generationEdit
The Magical Flying SquidEdit
The Chicken InvasionEdit
CYOC Minecraft got invaded by a chicken armada for several days.
Ad blocker interference detected!
Wikia is a free-to-use site that makes money from advertising. We have a modified experience for viewers using ad blockers

Wikia is not accessible if you've made further modifications. Remove the custom ad blocker rule(s) and the page will load as expected.