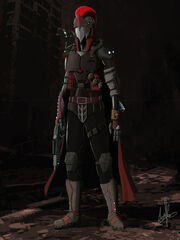 Cardnals100 is a player of many of the NC/CYOC-genre games on the Runescape forums. Cardnals started playing around Nation Creation 9-10 and had interest in playing since Nation Creation 6. Cardnals has started many successful nations in multiple games including
Austro-Canary Empire (merged with Liam of Fez) - Nation Creation
Islamic Caliphate (merged with Liam of Fez) - Feudal Lords
Canary Islands - Nation Creation
The Republic of Canada (merged with Liam of Fez) - Create your own modern state
Cardnals first started playing Nation Creation around Nation Creation 9 and joined as the Canary Islands with very little land a weak country that quickly had a rebellion. However with the help of international aid triumphed and formed into a strong power. The Canary Empire then merged with the Austrian Empire and became the Austro-Canary Empire or ACE for short. ACE rather quickly grew to be one of the strongest nations in NC and eventually made it's way to the top 4 nations in terms of strength only being surpassed in power by Aiur, owned by Scorched125, Zargaria, owned by Teran Marine, and The New United Kingdoms of Everywhere(NUKE), owned by E Chip.
Ad blocker interference detected!
Wikia is a free-to-use site that makes money from advertising. We have a modified experience for viewers using ad blockers

Wikia is not accessible if you've made further modifications. Remove the custom ad blocker rule(s) and the page will load as expected.